Shanghai Biochip Co., Ltd.
Shanghai Biochip Co., Ltd.
product service
Product Service

 
Applications
· Gene expression analysis
· Next-generation sequencing validation
· Expression microarray verification

Product basic situation
product composition

1 pair of primers (including 1 forward primer and 1 reverse primer)

Product properties

liquid

Product concentration

10μM

Storage conditions

-20 ℃

Product specifications (calculated based on 20μL system)

S (100 times)

M (200 times)

L (500 times)

Transportation conditions

4 ℃

Product advantages
Easy to use and simple to operate; high sensitivity and easy detection; high amplification efficiency and strong specificity.

Precautions
Do not freeze and thaw the product repeatedly, otherwise it will directly affect the experimental results.

Amplification curve

Dissolution curve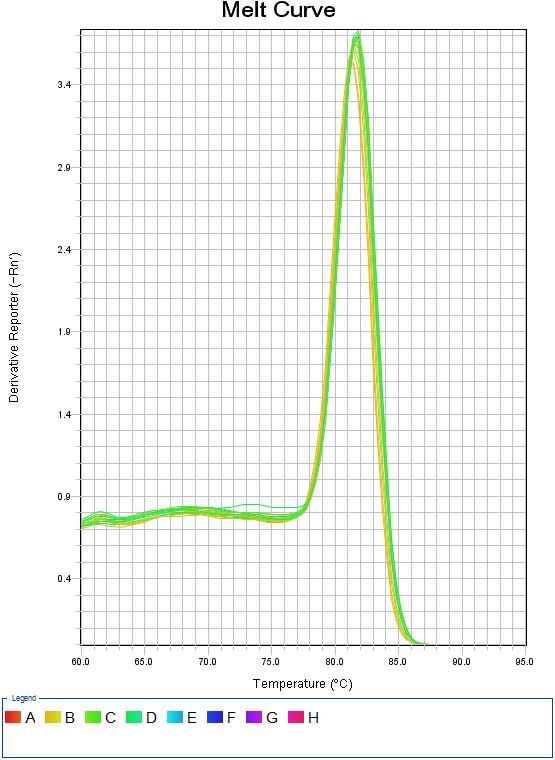 Shanghai Biochip Co., Ltd. coding gene (mRNA) qPCR primers are designed based on the NCBI RefSeq database gene sequence and verified by the company's central laboratory experiments.
Encoding gene (mRNA) qPCR primers are unlabeled PAGE purification primers. They can be used with dyes such as SYBR Green for your real-time PCR research applications.
Copyright © Shanghai Biochip Co., Ltd.
E-mail:
marketing@77mcn.com
Address: 151 Li Bing Road, Zhangjiang Hi-Tech Park, Pudong New District, Shanghai
Technical Phone:
4001002131
Scan to view
WeChat public account